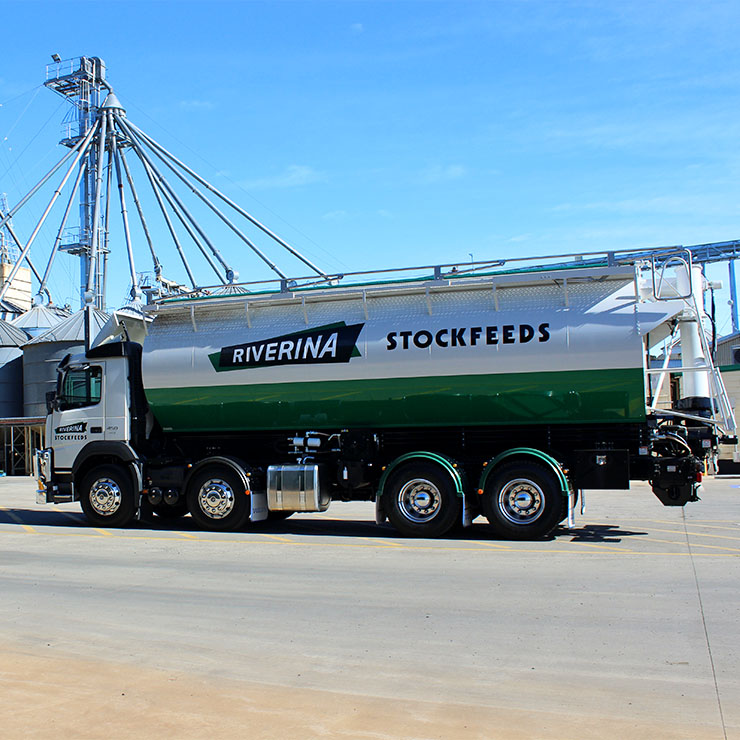 Being your reliable stock feed partner means providing the right advice when you need it and delivering on time, everytime.

That's why Riverina Stockfeeds provides a number of services to assist and support you, with specialised nutritional advice and on-farm delivery services.
Our team of nutritionists is here to ensure our animal and stock feed is of the highest nutritional value. They assist with any of your animal's dietary needs, providing recommendations and advice based on individual needs, activity levels and species.
Riverina's six mills allow you to collect locally or take advantage of our on-farm delivery services, saving you time, effort and storage costs.
Find out more about Riverina Stockfeeds' nutritionist advice and on-farm delivery services